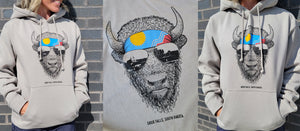 CELEBRATE FREEDOM
Our 4th of July Collection is a mix of fireworks, fun and FREEDOM. Our business started by creating a patriotic collection that could be worn any day of that year.
In this collection, we celebrate America, freedom and uniting as ONE NATION UNDER GOD.
Shop Collection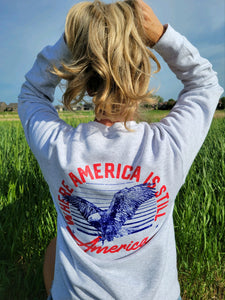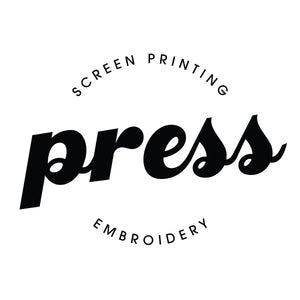 Welcome to Press
We've thought long and hard over many margaritas that... it's time to grow up. We've simply outgrown our cutesy Cows x Cacti name that started as an Etsy store.
This past year was monumental for us in many ways. With a brand new building and state-of-the-art machinery, the first thing we needed to do was rebrand. We're the same company with the same values... just a bit more polished.
We're thrilled to finally share the news. We think you're going to love what we have planned for the future of press.
What we do.
We are a custom screen-printing company, wholesaler, and retailer aiming to disrupt the current market with new and fresh ideas. Our new printing facility boasts a top-of-the-line ROQ automatic screen printing press, which is the only one of it's kind in the upper Midwest. As a result, we are equipped to handle orders of any size. We have ample experience designing and printing custom merchandise for usinesses as well as complete collections of spiritwear for schools. We offer screen printing
and embroidery on a multitude of items such as shirts, sweatshirts, jackets, caps, accessories, and more.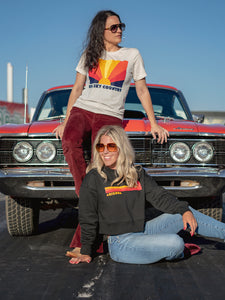 Meet the owners
Press Screen Printing & Embroidery is a full-service screen-printing company owned by two best friends who are committed to providing uniquely-designed, high-quality apparel. We integrate unique design, style, detail and passion within our products to provide our clients with a one-of-a-kind tailored experience.

Lindsay, a former creative director for a top NYC agency, designs each piece in every collection as well as all custom designs. Her signature retro style is inspired by the working class and the brands we grew up with. Amber, a published former fitness model turned assistant to a world-famous photographer, is the face of the brand and whose face you'll recognize in all of our product photography. Amber's unrelenting attention to detail serves her perfectly as the lead screen printer.

We are not your old-school print shop.
PRESS SCREEN PRINTING & EMBROIDERY
(We used to be Cows x Cacti)
2922 E Jackson St
Sioux Falls, SD 57108
By Appointment Only